Stellata Lux Centerpiece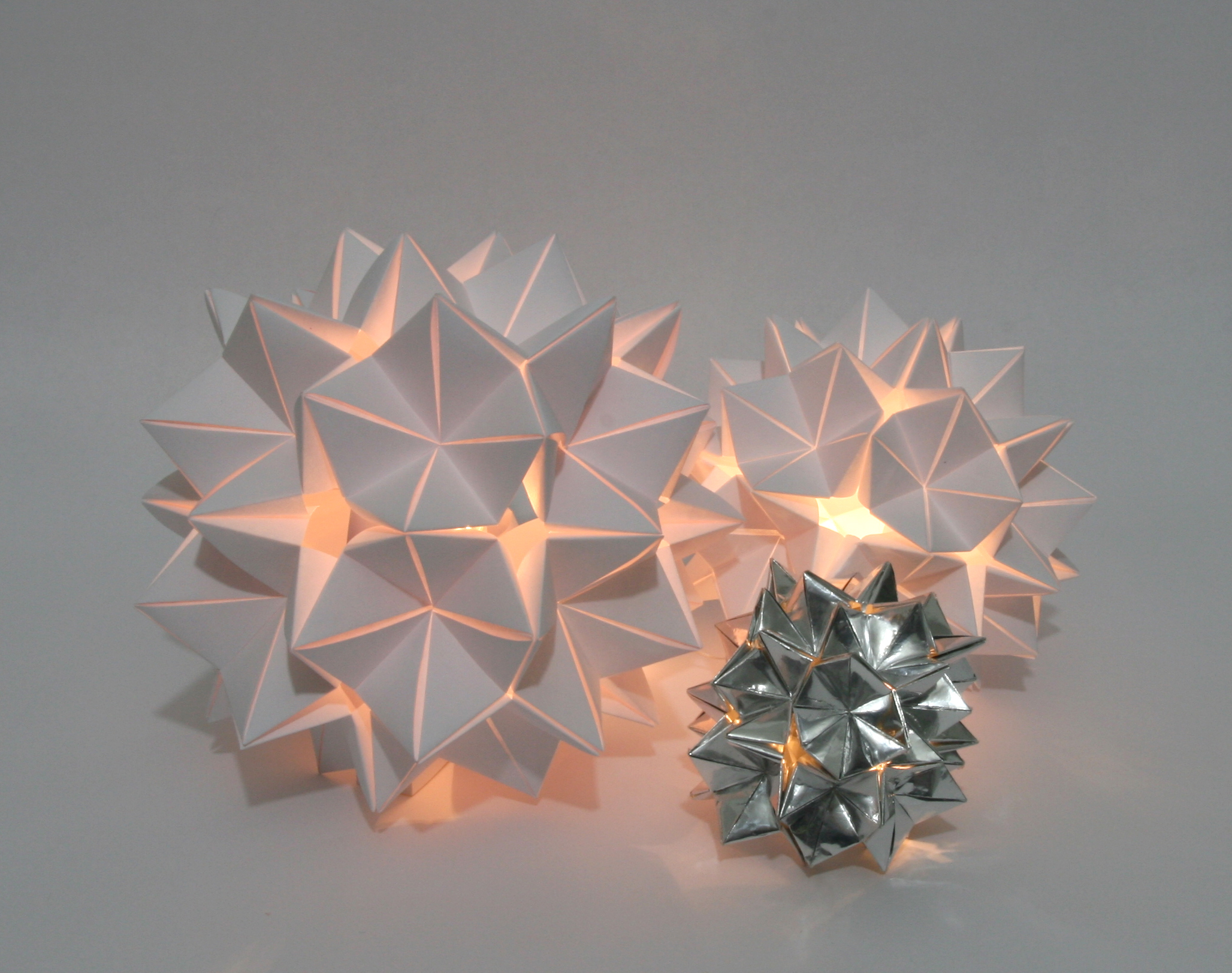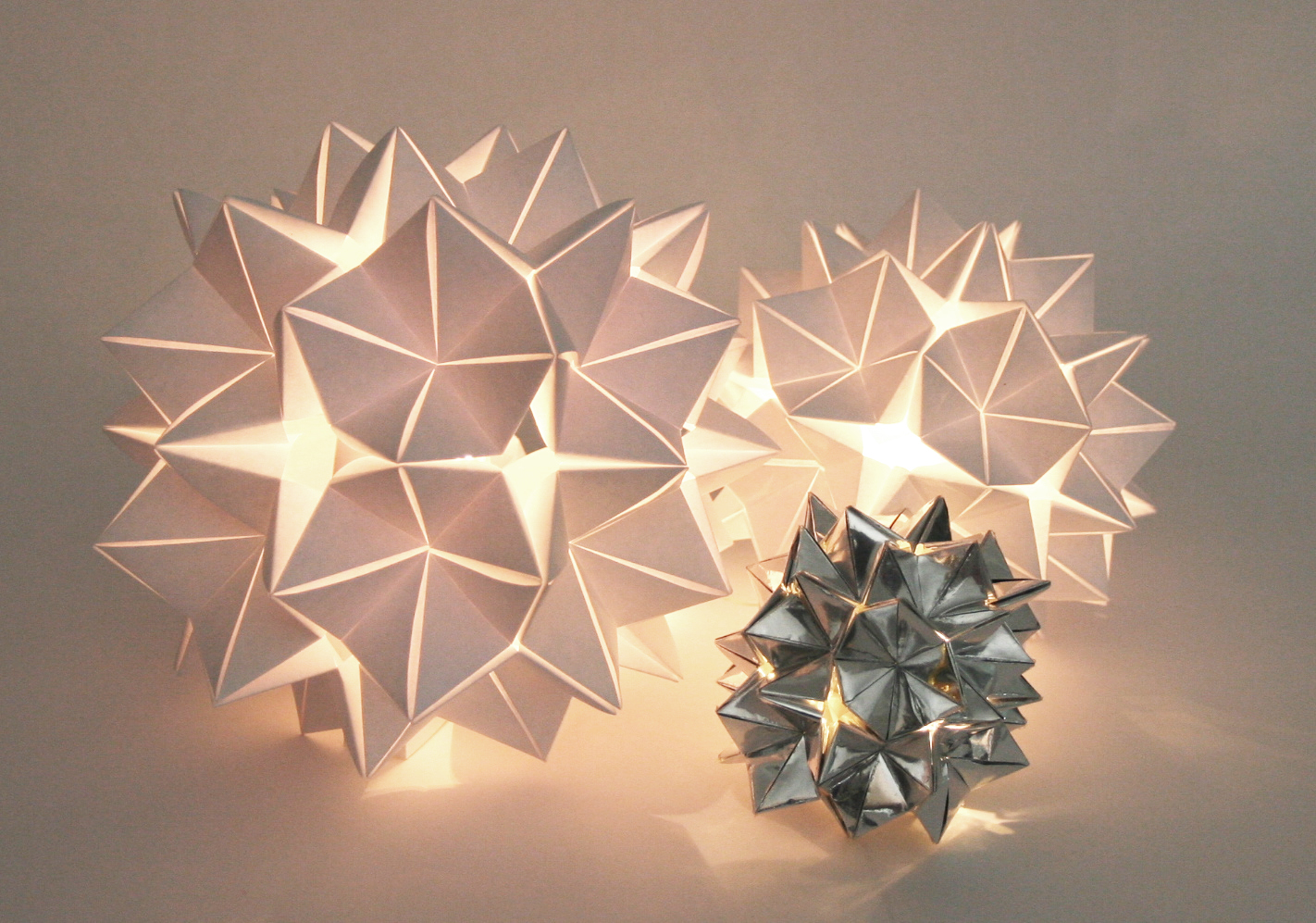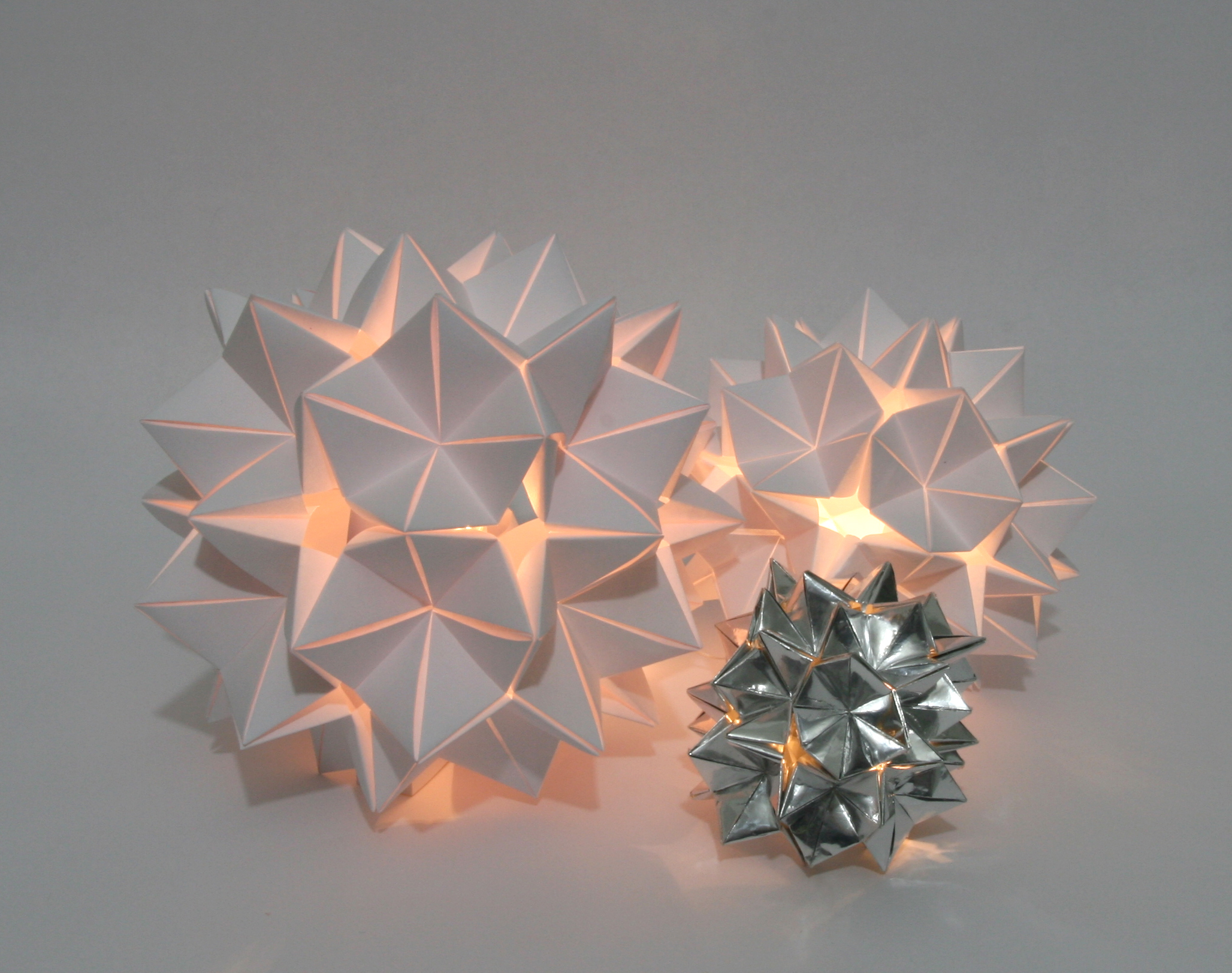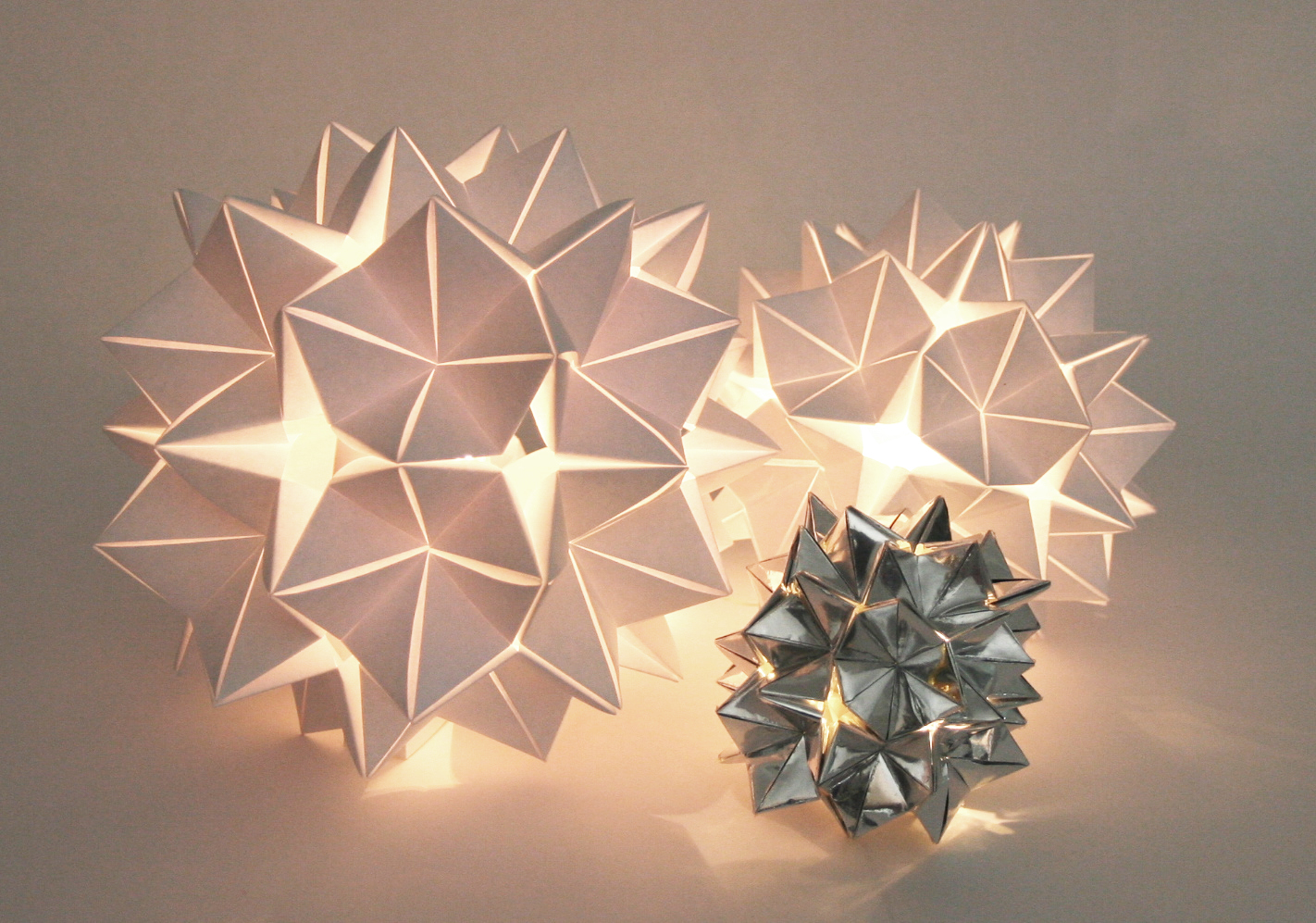 Stellata Lux Centerpiece
Ultramodern with brilliant faceted planes, the contemporary illuminated Stellata Lux centerpiece provides an elegant pop for any event. Fundraising for the next expedition to outer space? Planning a swinging 1920's flapper ball? This shimmering modular centerpiece will take your guests' breath away. The centerpiece is illuminated by a warmly glowing battery powered LED light.
The design can be customized. We offer Silver or Gold metallics. We can also use paper printed with your logo/business name/monogram. Please contact us to discuss details, and to design your own custom centerpiece.
Three piece Stellata Lux includes:
- One Large white faceted sphere (approximately 8 inches diameter)
- One Medium white faceted sphere (approximately 5 inches diameter)
- One Small metallic faceted sphere in gold or silver (approximately 3.5 inches diameter)
- Battery powered LED lights that easily twist On/Off inside large and medium spheres. Batteries last upwards of 12 hours without dimming.

This exact centerpiece is not specifically for sale as each piece is made to order. Please contact us directly if you are interested in a large order for your event. We can create a unique listing for you, and estimate shipping costs. We ship large orders in fewer boxes to try to reduce shipping costs.

Note: The LED lights we use stay completely cool to the touch even after hours of use, so there is absolutely no risk of fire from the centerpieces themselves. However they are made from paper so keep any candles a safe distance away.
All photos and lighting designs are the property of Aster + Quail Studio, Ltd. protected under Intellectual Property Laws and may not be used without express permission.