Magnolia Wall Flower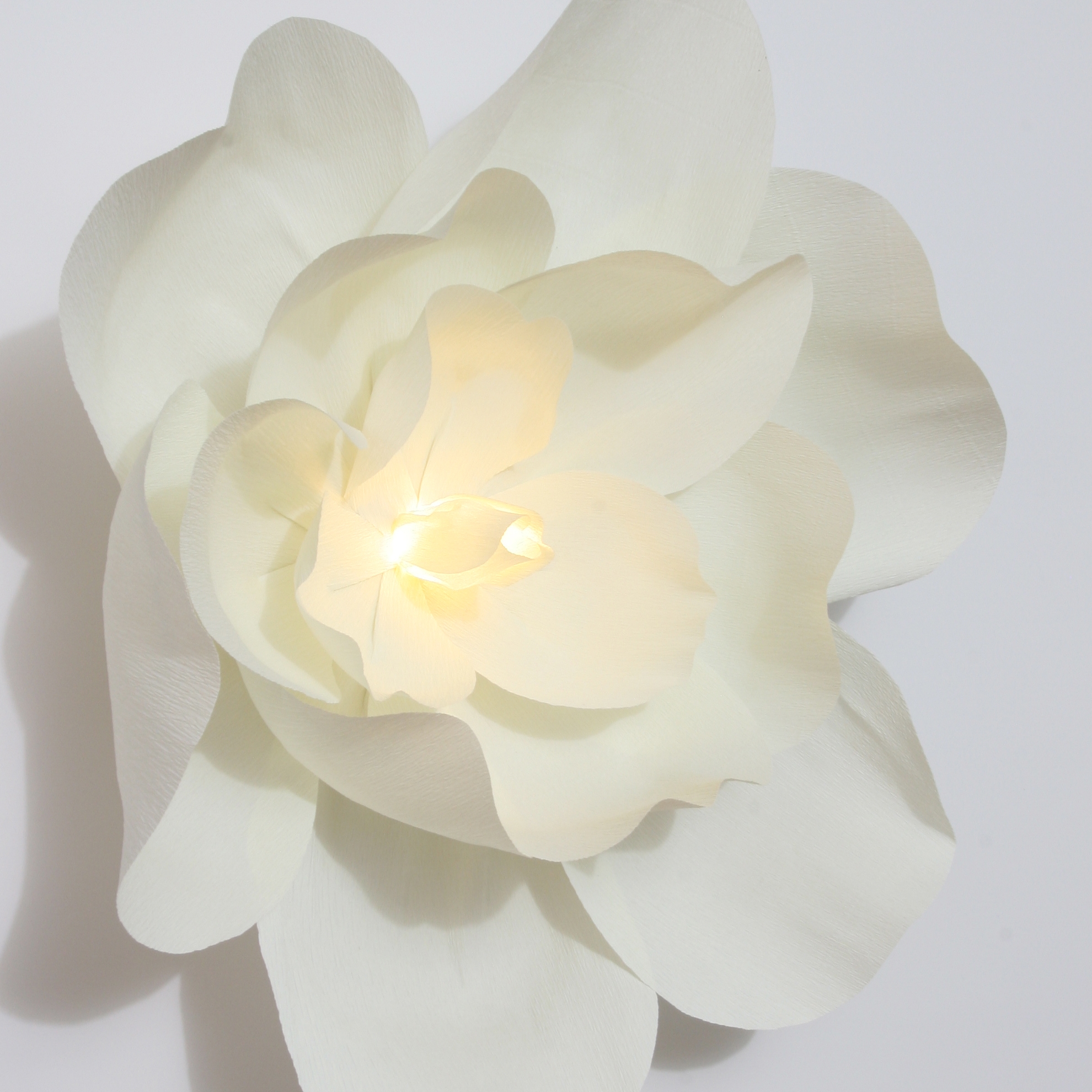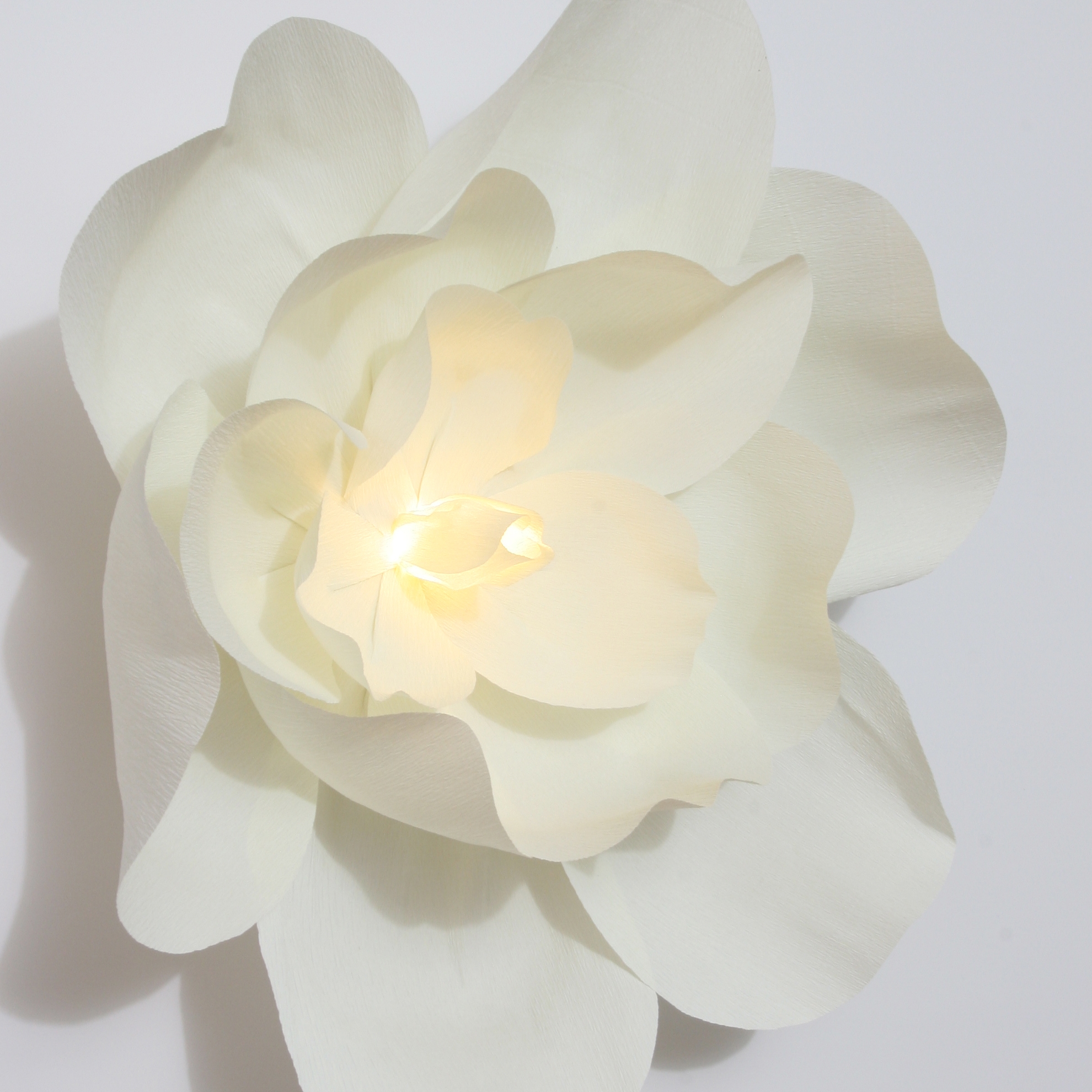 sold out
Magnolia Wall Flower
The illuminated Magnolia Wall Flowers are lush and sculptural, and come in three sizes. Handmade using crepe paper, and illuminated by a warmly glowing battery powered LED light, these flowers are unique pieces of art.
Made to order - please contact us to purchase.
The Magnolia Wall Flower comes in three sizes:
Small - 12 inches in diameter
Medium - 18 inches in diameter
Large - 24 inches in diameter
Our Wall Flowers can be arranged in small groupings as wall accents, or they can completely cover an area for a photo booth or wedding ceremony backdrop. The best part is, as the lights dim and the party begins, these Wall Flowers aren't just sitting pretty on the sidelines, they will glow the whole night long!
Combine the Wall Flowers in any way you like, or take a look at some of our suggestions combining different designs and covering different size walls.
Each flower is handmade and mounted on a sturdy cardboard back, with easy access to the LED light's On/Off switch. The backing comes with a small plastic hang tag, making it easy to hang the Wall Flowers on a wall or backdrop.
Note: The LED lights we use stay completely cool to the touch even after hours of use, so there is absolutely no risk of fire from the flowers themselves. However they are made from paper so keep any candles a safe distance away.
All photos and lighting designs are the property of Aster + Quail Studio, Ltd. protected under Intellectual Property Laws and may not be used without express permission.