Brooks Pendant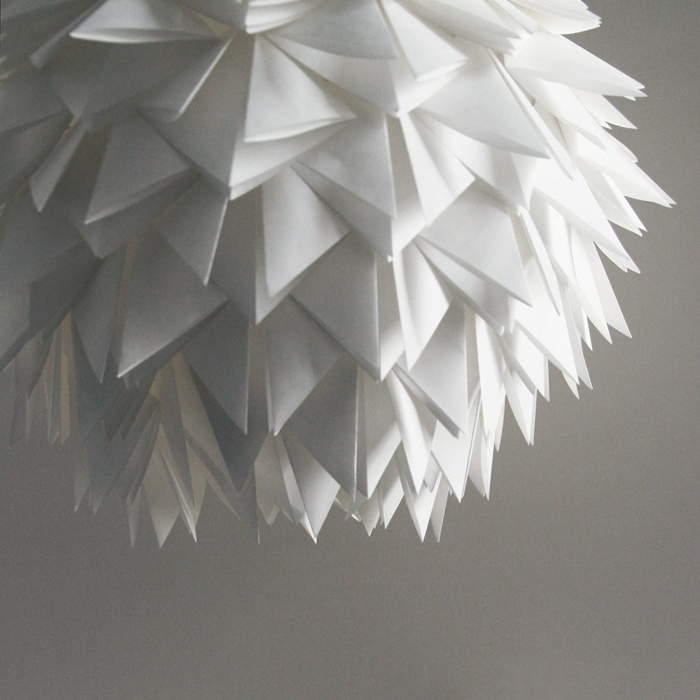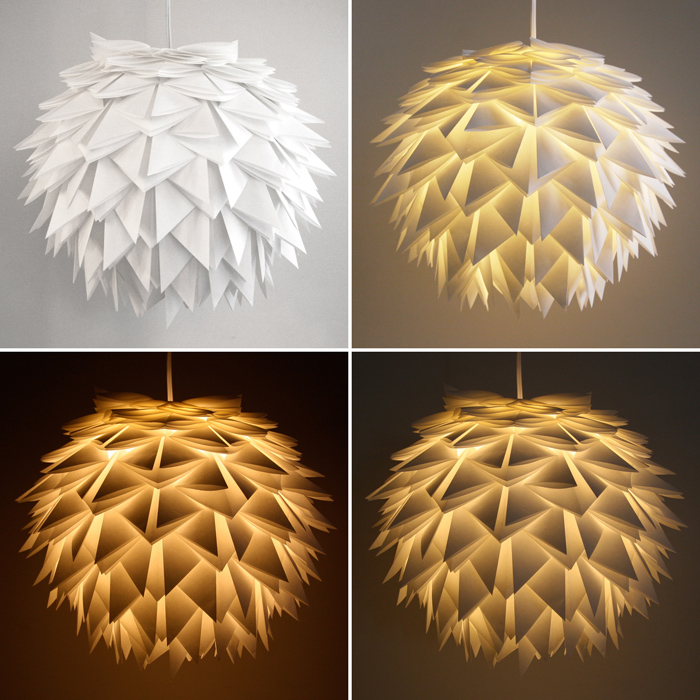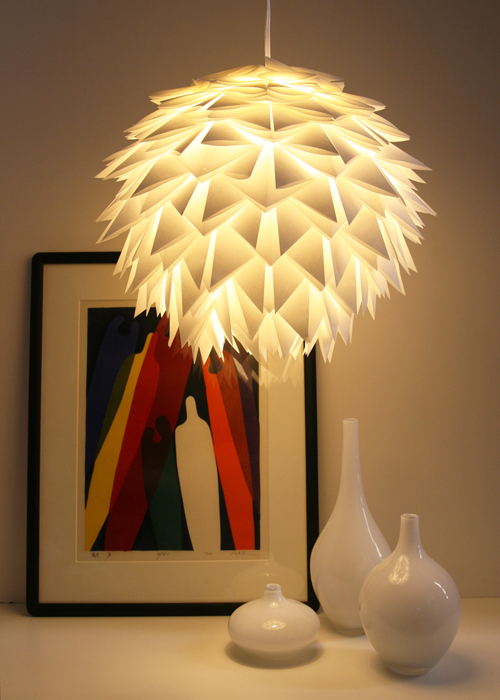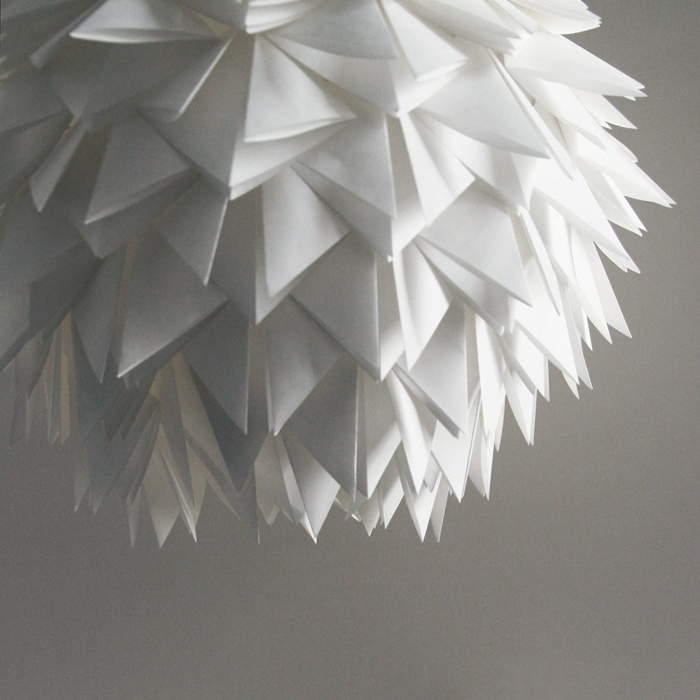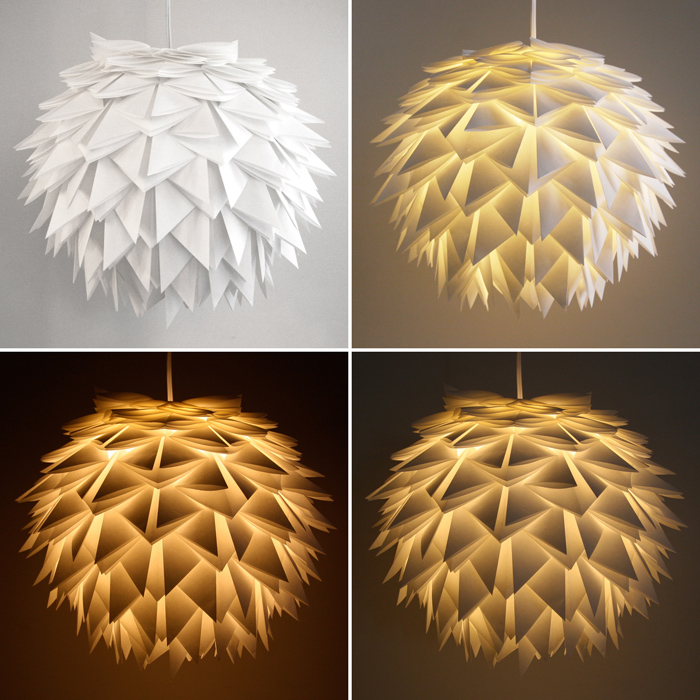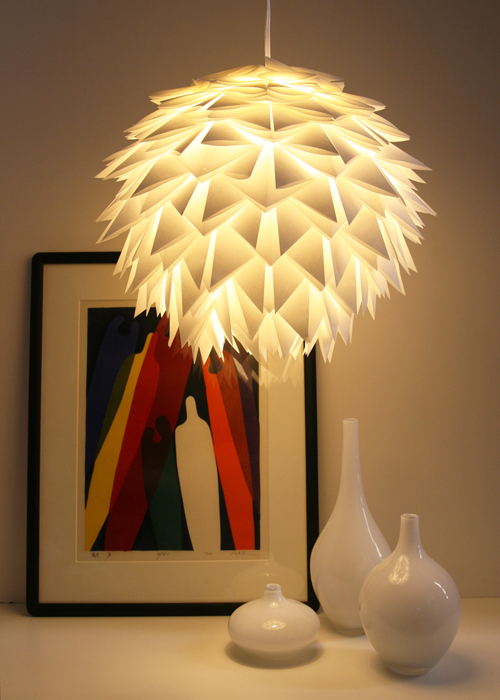 Brooks Pendant
The Brooks Pendant light is a stunning white folded origami light that would be the perfect statement piece for any home. Constructed from overlapping folded pieces of white paper attached to an existing paper lantern, the Brooks can hang from any standard light bulb cord. Worried about cleaning? Don't be! Just use any dry cloth or duster to gently wipe off the shade from top to bottom, and the petals will bounce right back to their original location.
Each shade is handmade to order and will be entirely unique. You will not receive the exact shade in the photos. Please contact us about custom orders.
- 16 inches (40.6 cm) in diameter
- 60 watt bulb maximum
- Domestic shipping with UPS Ground or FedEx Home Delivery
- International shipping with US Post Office
- Can be purchased with or without a lightbulb cord: 11 foot white cord with in-line switch. Plug is wired for North American Outlets.
- Please allow 2-3 weeks for production
All photos and lighting designs are the property of Aster + Quail Studio, Ltd. protected under Intellectual Property Laws and may not be used without express permission.