Manhasset Mixed Book Page Pendant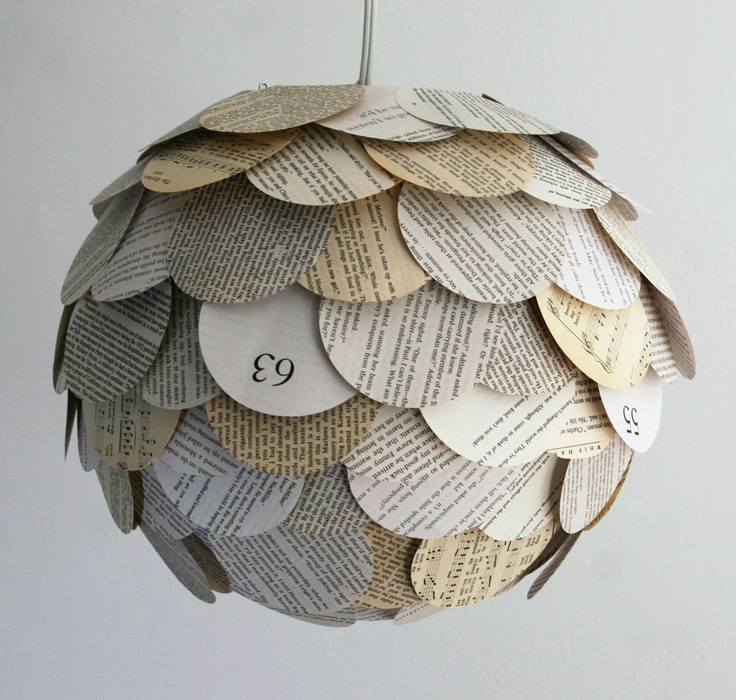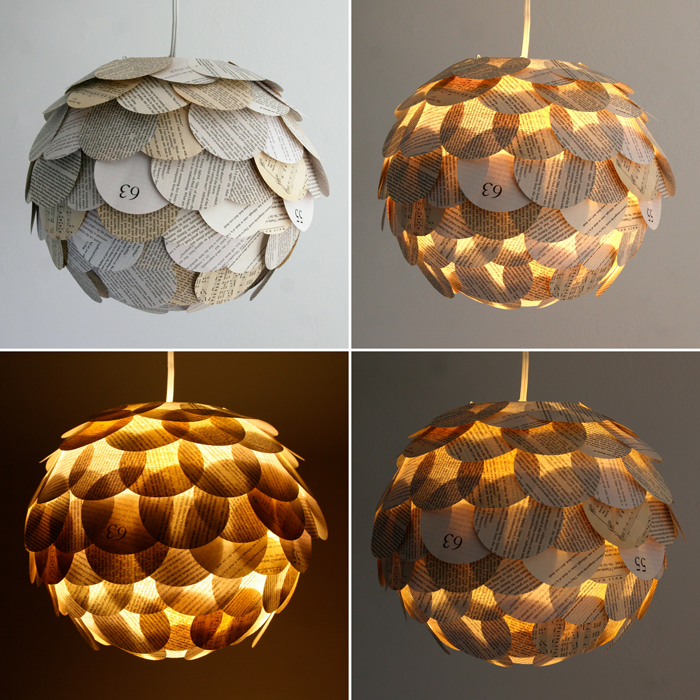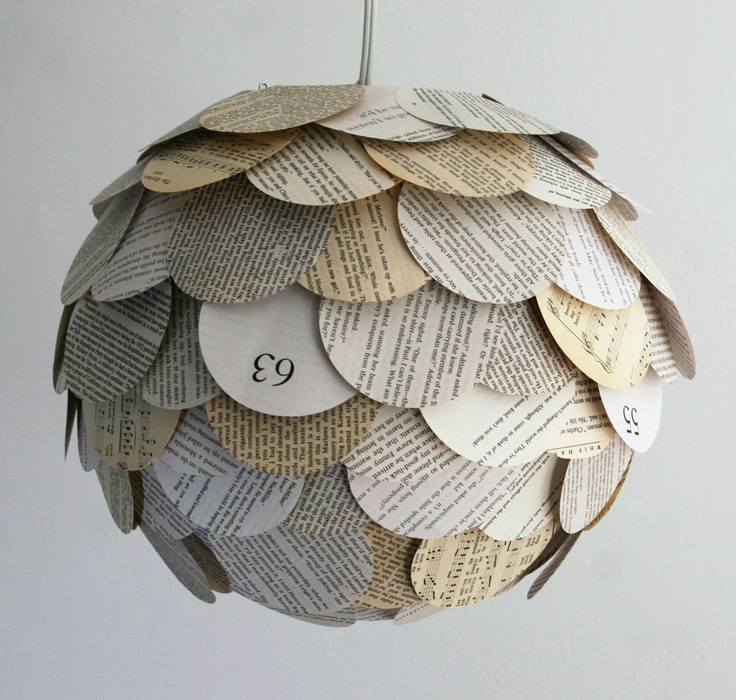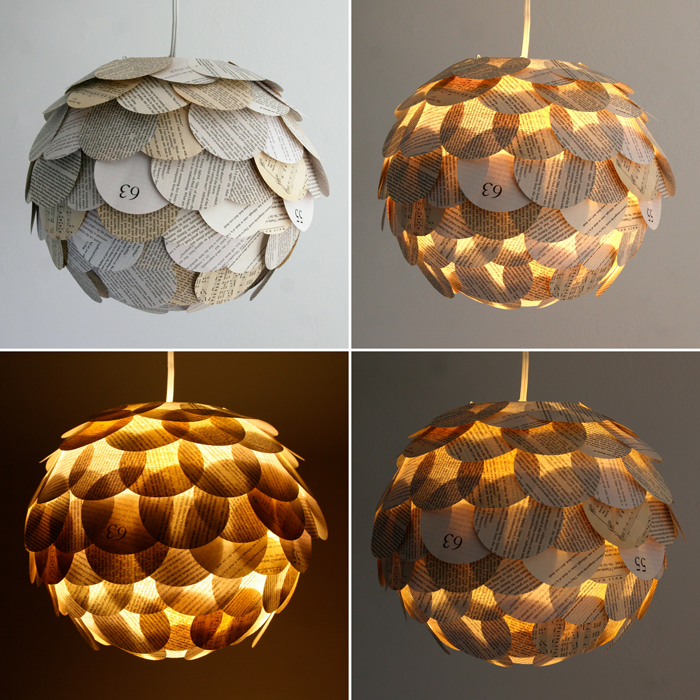 Manhasset Mixed Book Page Pendant
The Manhasset Collection's Mixed Book Page Pendant is a fun pendant lamp shade is created by applying circular pieces from assorted paperback books to a round paper lantern. The shade glows warmly when lit up, allowing a decent amount of light through the layers of paper. Each pendant features a variety of white, gray and tan pages.
Each shade is handmade to order and will be entirely unique. You will not receive the exact shade in the photos. Please allow 2-3 weeks for production.
- 12 inches (30.5 cm) in diameter
- 60 watt bulb maximum
- Domestic shipping with UPS Ground or FedEx Home Delivery
- International shipping with US Post Office
- Can be purchased with or without a lightbulb cord: 11 foot white cord with in-line switch. Plug is wired for North American Outlets.
- Please allow 2-3 weeks for production.

All photos and lighting designs are the property of Aster + Quail Studio, Ltd. protected under Intellectual Property Laws and may not be used without express permission.