Large Prasada Pendant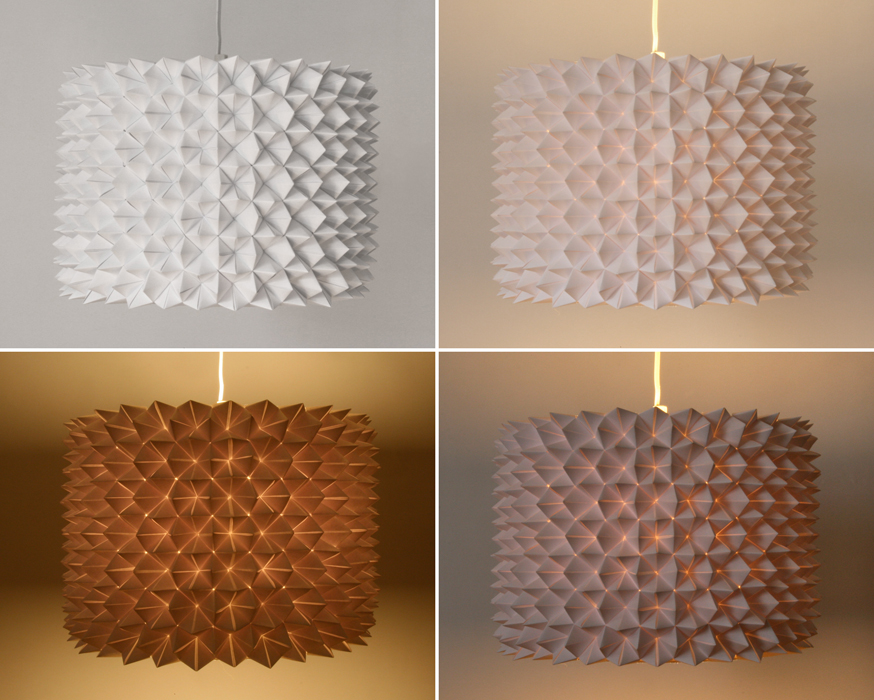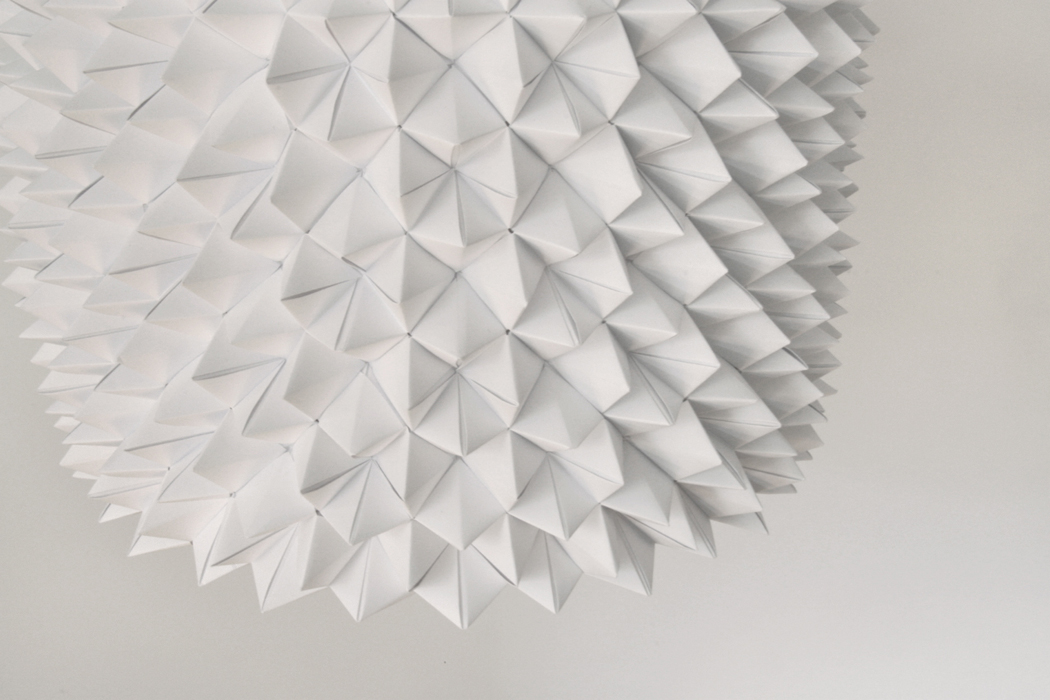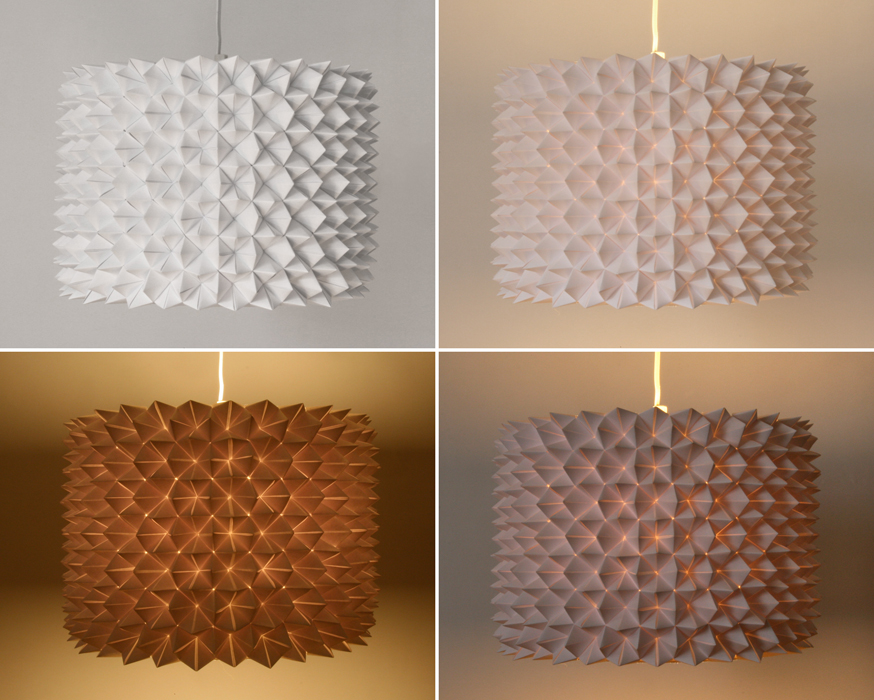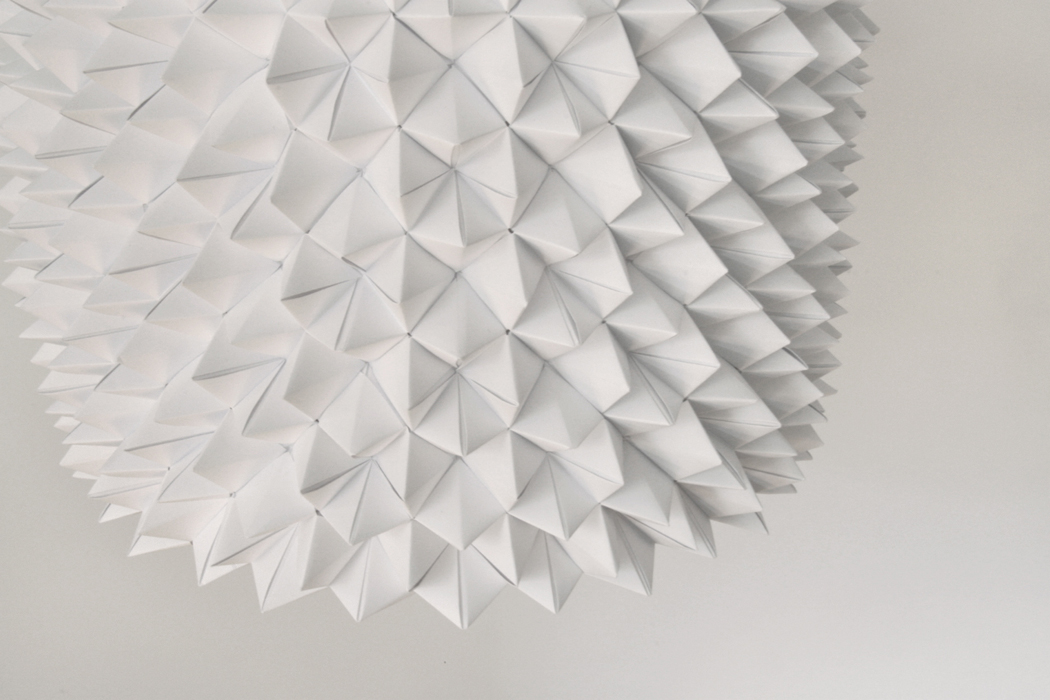 Large Prasada Pendant
The Large Prasada Pendant is a faceted modern drum shade created from hundreds of individual origami pieces woven together over a pre-existing shade. A bright white when unlit, the shade glows with a subtle pink-golden hue when lit up. The Large Prasada Pendant can be used as either a pendant light, or as a lamp shade for a table or floor lamp.
Each shade is handmade to order and will be entirely unique. You will not receive the exact shade in the photos. Please contact us about custom orders.
- 14 inches (35.5 cm) in diameter, 9 inches (22.9 cm) high
- 60 watt bulb maximum
- Domestic shipping with UPS Ground or FedEx Home Delivery
- International shipping with US Post Office
- Can be purchased with or without a lightbulb cord: 11 foot white cord with in-line switch. Plug is wired for North American Outlets.
- Please allow 2-3 weeks for production.
All photos and lighting designs are the property of Aster + Quail Studio, Ltd. protected under Intellectual Property Laws and may not be used without express permission.